Hey everyone! I wanted to touch on a topic that we've been talking about for over a year now. We've given information sessions, we've had teacher collaboratives, and we've been testing it with some families since December, but I want to make sure that everyone has a chance to learn a little more and have a better idea of what this will look like for us as it's actually walked out in day to day learning.
The new BC Ed Plan can be found at curriculum.gov.bc.ca and will give you a lot of information about how BC has shifted it's educational approach to help prepare students for a future that hasn't even been envisioned yet.
I created this video a few months back, and we shared it out, but it might be worth watching again, just to get a heads up on where we are starting from.
For today let's talk about K-9. Grades 10-12 still have a draft curriculum that will be firmed up in the coming months, and we will be using it starting September 2017.
As I mentioned in the video, the Ed Plan has 4 distinct parts:
Core Competencies
Big Ideas
Curriculum Competencies
Content
Historically the Ministry Curriculum Guides (IRPs) were a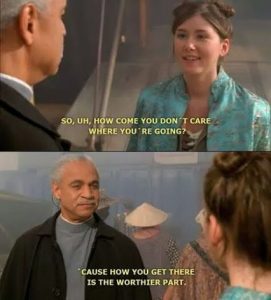 checklist of content that needed to be accomplished. To move away from that way of learning what towards recognizing the value of learning how is audacious, and I am thrilled with the courage of the Ministry in making this shift. Across North America we have seen a trend towards what because it's easy to test and measure. The US Common Core has been a leader in this shift towards standardized testing and wanting to see every child have the exact same knowledge at each stage in their life. The problem with this is that it doesn't actually level the playing field for good jobs, in fact, not recognizing that children should be allowed to grow at their own pace is detrimental to the goals that educators want for students.
So why is our new Ed Plan better? Well to put things simply, we are focusing on a different idea about what students will need to be successful in the future. Instead of all content based knowledge (names, dates, facts, rote memorization), we are putting a focus on the skills that help us learn and place that knowledge into context. We aren't getting rid of those pieces of knowledge, but we know that with the pervasiveness of the internet there are some pieces of knowledge that we don't need to pre-load into children, and that if we teach them the right skills, they can access that knowledge as they need it.
So what are the Core Competencies?
This video explains a bit about the Core Competencies, which are the three basic categories of reasoning, skills, and development which a person needs to function as a citizen. Communication, Thinking (both creative and critical), and Personal/Social (positive personal & cultural identity, personal awareness & responsibility, and social responsibility).
If you think of the education of a person like building a house, you need some cornerstones to build everything else upon. If that phrasing sounds familiar, I'm glad. At RCOA we recognize that these three cornerstones are important, but that there is another important cornerstone, the most important cornerstone! We are going to be moving the 'Christian Foundations' to being one of the Core Competencies. There will be more about this as we finalize what that means, but it's so exciting for us to be able to finally recognize that our Christianity and relationship with Jesus should be expressed in and throughout everything we do.
Part 2 will talk about the Big Ideas, Curricular Competencies, and Content. You can find it here.