My son, Jackson Drew Peter Teichrob, was born on June 17th, 2016. Long before he was born, I knew that I wanted to incorporate "Peter" into his name – to honour the memory of a beloved grandfather, to give a "shout out" to a special student, and to express a prayer that his faith would someday grow into that of an unshakable rock. Each name that we chose for him was carefully considered and precious to my husband Chris and me; however, we could never have imagined that we would discover an even greater significance behind the name of Peter on the other side of the world.  
 The ancient pagan city of Paneas – now Caesarea Philippi, is a lush, picturesque sanctuary, situated just north of the Sea of Galilee, at the foot of Mount Hermon. It was here that the Canaanites built a temple to their heathen god, Baal, and later, where the Greeks and Romans worshiped Pan, the god of agitation and panic. From a pagan perspective, the ominous Cave of Pan represented sheer terror in the ancient world as it was believed to be the residing place of Pan as well as the literal gate of hell. It was here that detestable acts of worship were carried out by the people of Caesarea Philippi, the most pagan territory in all of Israel, representing all that was debased and vile to devout Jews. 
 Of all the places that Jesus could have chosen, it was at Paneas that He chose to reveal to His disciples that He was the promised Messiah, who had come to save all mankind. As they stood before the cave, Jesus posed this question: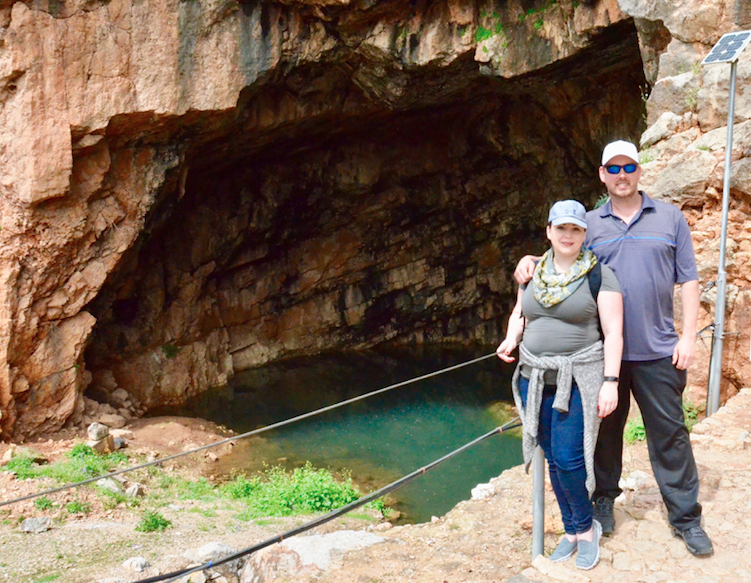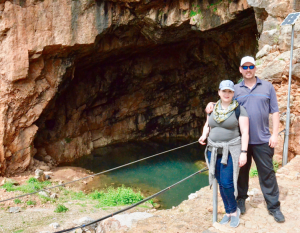 "Who do people say the Son of Man is?"
 They replied, "Some say John the Baptist; others say Elijah; and still others, Jeremiah or one of the prophets."
 "But what about you?" he asked. "Who do you say I am?"
 Simon Peter answered, "You are the Messiah, the Son of the living God."
 Jesus replied, "Blessed are you, Simon son of Jonah, for this was not revealed to you by flesh and blood, but by my Father in heaven. And I tell you that you are Peter, and on this rock I will build my church, and the gates of Hades will not overcome it" (Matthew 16: 13 – 18). 
 Jesus took His disciples and Peter to the physical gates of Hades to give him the keys to the kingdom. He purposefully stood them in front of the ultimate symbol of death and depravity as He declared His Lordship and ultimate victory over hell and death. There is nothing that could have been more powerful than for Jesus to declare this message whilst standing in front of the physical representation of evil. 
 Chris and I were in awe of the power and purpose behind the method of Jesus' teaching, and were overcome with emotion as we considered the newfound context for this passage of scripture that we would have never otherwise known but for the opportunity to physically stand in the place. But mostly, we were grateful for the rich, additional layer of understanding we had gained through this experience that we will one day be able to share with our son. We weren't able to find him the right trinket or toy to bring home to him, but we do have a picture of us standing in front of a cave that we will one day be able to tell him an incredible story about. Our hearts and minds are full of memories such as this that we hope others will one day have the opportunity to experience as well.