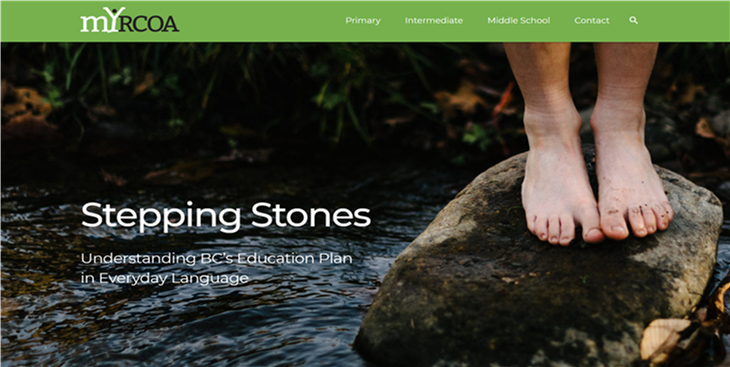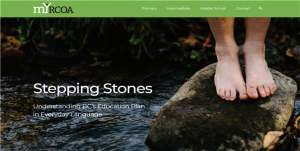 We are thrilled to unveil Stepping Stones Online! No longer will you need to sign into Library World and search to find the Stepping Stones package for your child's grade and subject. Stepping Stones Online provides you with the same great content, although newly revised with even more resources, but in a much more user-friendly format. Stepping Stones Online allows you to search by grade, and then by subject, all with a few simple clicks of the mouse!
What is Stepping Stones Online?  Stepping Stones Online explains the new BC Education Plan, including the Big Ideas, Skills, and Content, using everyday language and everyday examples.  Stepping Stones Online covers the following subjects for Grades K-9:
English Language Arts
Mathematics
Science
Social Studies
Physical and Health Education & Career Education
International Languages (5-9)
A Curriculum Resource section for each grade and subject includes:
* at-a-glance K-9 topical charts for Science and Social Studies
* a variety of hyperlinked curriculum suggestions
* subscriptions and online links
* novel suggestions for Language Arts
* historical fiction suggestions for Social Studies
* creative ways to respond to novels
* math journal prompts
* rainy day PE activities
In addition, the non-consumable curriculum that can be borrowed from our school library (Library World) are marked as LW – Core (guaranteed to be available), LW – Support (limited copies available) and LW – Kits.
So, as you begin to think about and plan for the 2018/19 school year, we invite you to check out Stepping Stones Online!  (https://my.rcoa.ca/).  As this is a password protected site, please ask your Home Learning Support Teacher (HLST) for the parent sign-in information.
Karen Johnson, RCOA Curriculum Coordinator