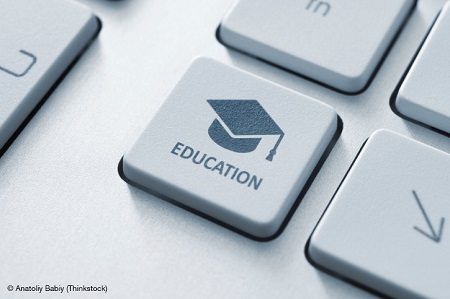 So what is an Ed Tech anyway?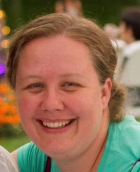 What a great question. Unfortunately I don't really know. No one does, really. How's that for #honesttruth? An Educational Technologist can be a lot of things depending on who is doing the job. I think the one thing that most of us have in common is that we see the possibilities that technology can promise, and we also want to cut down on the frustration people feel about it. Don't get me wrong. I still scream and threaten to throw my printer out the window a couple times a year. I'm not some Tech Whisperer, but I also enjoy spending time finding ways that people can be more efficient with any process, and I find that technology can definitely help us be efficient.
The other piece to being an Ed Tech is that we come at things with a specific framework. We want things to be used to enhance the learning process. And I don't just mean to enhance the classroom. When I was in private practice (before I went back to get my B.Ed.), the average age of my clients was 67. And, no, I wasn't just fixing email (although I did do that sometimes). I was teaching people how to use Skype, how to make fancy Christmas newsletters, how to create inventories of their households, and basically anything else they wanted to do. I catalogued dozens of home libraries, helped automate houses, and helped install some pretty amazing home theatre systems. What I enjoyed the most was working with teachers. I have helped so many teachers do amazing things in their classrooms. Not just those awesome end of the year videos, but also watched as technology started to transform what was possible for students to achieve.
In the EdTech world we have a name for that model – SAMR (Substitute, Augment, Modify, Reimagine). It is a spectrum of use that guides our interactions with technology – simple substitution (instead of using multiplication flash cards, you're playing a digital flashcard game), to reimagining – (instead of writing a book report, you create a movie trailer for the book, post it to a website, and allow others to comment, collaborate, and refine).
So what am I going to be doing for Regent Christian Online Academy?
 Well first and foremost, I'm going to be helping our Tech Department to review a lot of the current tech use as well as providing support and encouragement for community classes, PIE classes, clubs, and HLSTs. We're going to be reviewing and creating privacy policies. I'm going to be sharing apps, websites, and other awesome resources via this blog, the Facebook groups, and email. I'm going to be helping RCOA gather a good selection of digital subscriptions. And hopefully, above all else, I'm going to be taking some of the chaos out of your digital life, and bringing some hope about how God can be glorified and learned about even in this (sometimes frustrating) way of communicating and learning.
If you have any questions, or have any apps/programs/suggestions, I'd love to hear from you!  You can email me (smoore@rcoa.ca) or find me on our RCOA Facebook groups!
Have a great summer!
Sarah Moore