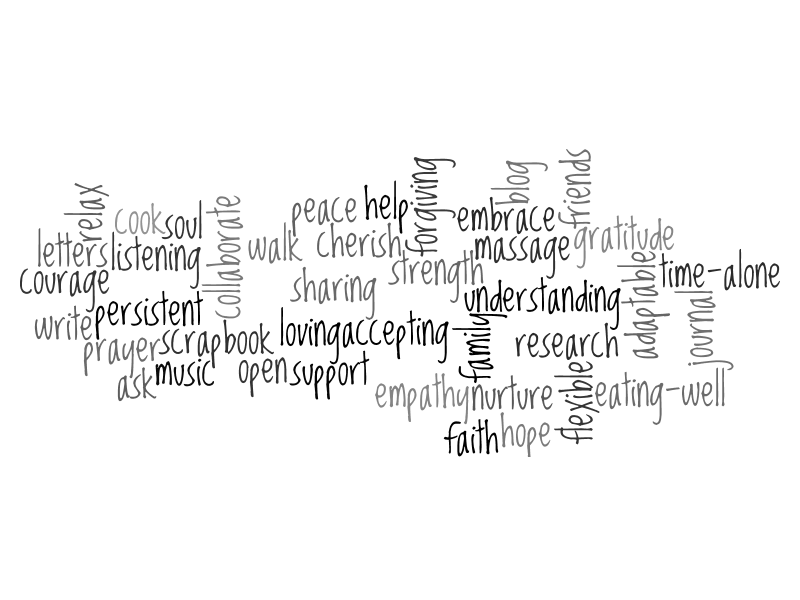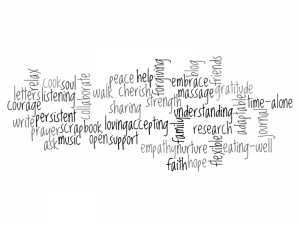 When I became a mother of littles, I stopped making time in my days to keep myself physically, mentally and spiritually healthy.  I used to run often.  I used to journal regularly.  I used to read Scripture daily.  I used to eat good foods all the time.  I used to make self-care a priority.
Maybe you can relate?  There are meals to make, toilets to clean, learning activities to prepare, home educating to do, and bang! the day is over before you know it.  You are pretty sure to have missed at least one meal for yourself and certainly didn't have time to get out your journal or your Bible and just be, just be still before the Lord for yourself.
I am in what I have dubbed the glory years now.  My oldest provides great in-house babysitting and all three of my kiddos sleep through the night.  They are also able to make their own breakfast.  Yep. That's right.  I can sleep in (and you, momma of tinies who still need you 24/7, will be able to too!  It does happen, eventually.).  My hubby and I can go on dates.  I can have moments of quiet to just be, to lose myself in God's truths.  And even in the glory years, I need to be intentional about making self-care a priority.
As a homeschool parent you have made a choice to pour into the everyday minutes of your children's education.   What an incredible gift you are giving your children each day.  And, it can begin to feel like a heavy burden if you don't also prioritize self-care.  You may have heard the metaphor that you must first put the oxygen mask on yourself before putting it on another.  That principle applies here and now for you, for me.  We don't need another to do on our list.  But this to do will make all the other to do's doable:  Lean into your Lord.  Leaning on our own strength will not work for very long.  What is self-care, from a Christian perspective?  It is recognizing that you are one of God's beloved, and that He wants to care for you.   The best self-care is to make opportunities for yourself to receive His care.
Gina Poirier writes a blog called, Wiping Noses for Jesus is Legit. I love that!  In one post recently, she shared that she writes meaningful scriptures on a recipe card and keeps them in a visible place so that she can reach for them easily.  Another great tip is to post Scripture on your mirror so that you can connect with God while brushing your teeth or combing your hair.  Have a read of Gina's post, 10 Encouraging Bible Verses for the Overwhelmed Mama, for some great Scripture suggestions.
I am praying for you, praying that you find the time in all your crazy to be with Him, even if for just a moment.  You will be glad you did.  Self-care is not selfish. It is the oxygen you need to be the mom, the dad, the person you were designed to be in Christ Jesus.
Dennise Croswell, RCOA Principal