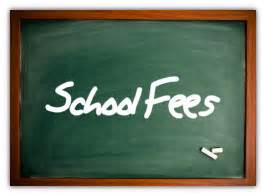 MONEY MATTERS
Face to face (F2F) opportunities are well underway across our 15+ locations.  Thank you for allowing us to build relationships with your children in this way.  Previous articles have outlined our fee structures, most notably the application of a registration fee for all F2F opportunities not just the PIE Program.
REGISTRATION FEES
Registration fees apply to all learners in face to face K – 12 (K – 7 PIE and Community Classes, 8 – 12 Clubs and Classes) and is in addition to the tuition fees required for each opportunity (with the exception of Community Classes for enrolled learners where there is no tuition fee).  These must be paid "out of pocket" and not from Ministry PO funding or Special Education funding.
The purpose of these fees is two-fold:
to establish committed numbers as we do our initial planning in the Spring
to cover some of the administrative costs of running our F2F programs.
Registration fees increase if paid past the early-bird deadline of June 1st.  At the elementary level that increase is $25/learner. At the high school level (grade 8 – 12) they increase by 5% each month that they remain unpaid.  Learners may lose their spot in the club or class to a waitlisted learner if fees are not paid. Statements with full details are sent out by email to each family itemizing fees based on how many clubs and classes each learner in the family signs up for.
HIGH SCHOOL CLUB & CLASS FEES AND PIE TERM TUITION
These are posted to your family OTIS account. PIE learners are not issued PO funding as that is applied to the program directly.
The PIE term tuition is debited to your family account  September 1st, January 1st, and April 1st for PIE.
The high school Clubs & Classes course fees are debited to your OTIS account at the beginning of each semester
Fees for High School Activities are debited as they occur.  Registration fees do not apply to high school activities.  Activities are subject to late withdraw fees and no show fees (see more details below).
IMPORTANT: Any outstanding balances remaining must be cleared at the end of the calendar year (December 15th) and the Academic Year (June 15th).
PO funding is issued into a family pot for Grade K-9.  Funds from the family pot will be used to pay for tuition fees owing.  At grade 10-12 each learner has a separate account and PO funding is issued as fund-generating courses are "activated".  Therefore, only the 10-12 learners' per course funding can be applied to the amounts owing in OTIS accounts.
LATE WITHDRAW FEES & NO SHOW FEES FOR HIGH SCHOOL ACTIVITIES
These are in place to ensure that all learners who want to attend an activity have a reasonable opportunity to do so.  Those signed up for an activity will receive a direct email with a "window of opportunity to withdraw". Those who do not and don't show are charged the fee listed in that email.
REFUNDS
Registration fees are non-refundable regardless of the reason for, or timing of, withdrawing.  If a learner withdraws mid-way through the year the course fees charged up to that date are also non-refundable.  Course fees and/or term tuition for terms that the learner did not attend will not be charged. If we cancel a class, club, activity, or program we refund all fees associated with it
DISCOUNTS FOR SIBLINGS
At the elementary level the registration fees are discounted by $25 for the second sibling and by $50 for the third and subsequent siblings for a $75/$50/$25 pattern. At the High School level registration fees are discounted by 5% for siblings.