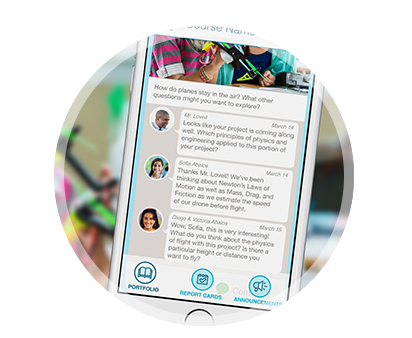 Meaningful Learning Conversations and Response Times in FreshGrade
It has been a rich year of learning, as is evidenced by pictures, work samples, and conversations in FreshGrade (FG).   Did you know that the collection of learning samples uploaded there will be available for your child to add to through to graduation?  What an incredible keepsake these portfolios are for our children.  Thank you for partnering with us to make it happen.
When the year began and we were all new to FG, we determined that a two-day turnaround time for your Home Learning Support Teacher (HLST) to respond to uploads or comments by you and your child was workable.  What we realized along the way was that this quick turnaround time created unnecessary pressure on you to respond to comments and questions multiple times each week.  In order to relieve that pressure, we have made an adjustment in our FG response time from two days to seven days.  In doing so, RCOA is still able to meet the ministry's requirement that our teachers have meaningful weekly communication with each learner.
One way to plan weekly contact with your teacher is to set aside a day and time each week (e.g., Tuesdays at 2pm) to answer follow-up questions.  Be assured your teachers strive to ask questions that have purpose.  These questions are not designed to be 'extra' work but rather to guide the learner in meeting expectations in a natural, conversational way.