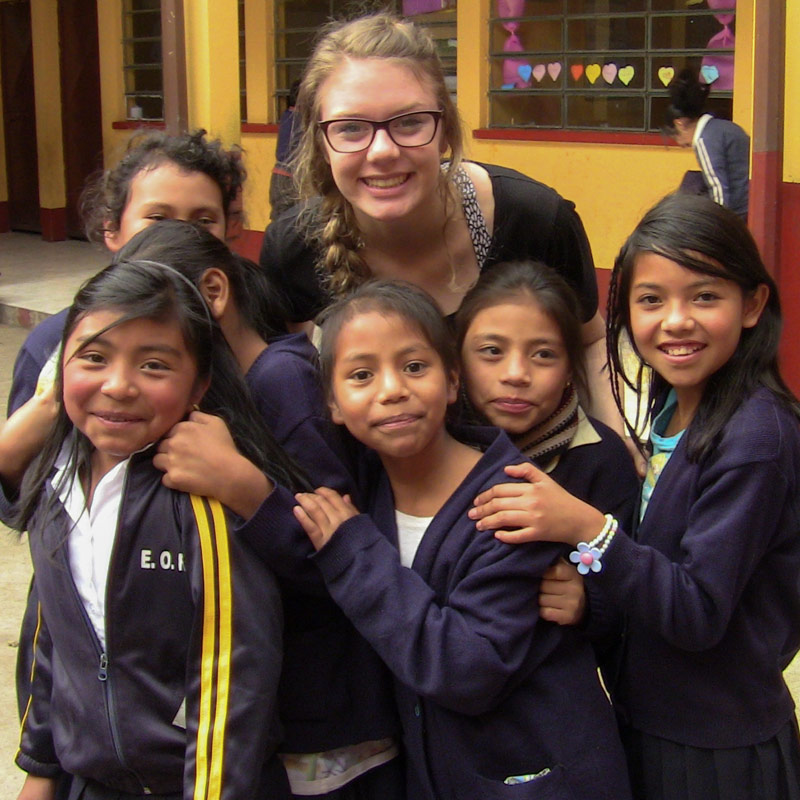 Guatemala 2017 – Cancelled
RCOA's Amazing 4 week Mission Trip
One of the most successful things that I have ever done as an Administrator of Christian schools over the last 30 years is to take students, and adults, on various short term mission trips. I have been privileged to go with YWAM on Inner City ministry to New York City, 8 separate times to Mexico, and to Guatemala 7 times, and each time I have been amazed at the wonderful fruit that has been produced in all of our lives. I am convinced that this kind of life changing experience produces a quality of fruit that cannot be encouraged and developed by any other means than by actually going and doing a mission trip. We believe it is God's leading to take another group to Antigua, Guatemala, for the entire month of March 2017. Immediately upon our arrival, we will be taken to a lovely and spacious home run by Canadian friends where we will make our base for the first week as we study Spanish and begin our ministry to the Mayan families. Each day we'll be taken into the hills of Guatemala on the side of a volcano above the ancient city of Antigua to partner with Mission Impact. We will be living for the most part with Guatemalan families, sharing meals, working hard and learning a lot about God's love for the whole world. We do not go to Central America to "change the world", but rather we know that we are going as students, learners and servants. The homes are simple, the families gracious, and most students will come away with much more than they have brought in terms of resources and labour. They will also leave with a love for these Guatemalan families that will surprise them and likely change them in some significant ways.
So, is a trip like this for you?
We can take between 10-12 students in grades 10-12. At this point we do not have enough students signed up, so if you'd like to join us you still can, but I will need to know by Wednesday, December 7th at the latest. If you are serious about attending, then you will need to click on this link
https://rcoa.ca/guatemala/
 look at all the information, and print off and fill out the Application and send it to me, Mr Langley, along with your $100 deposit. Of course, please contact me at
mlangley@rcoa.ca
or call me at the school office (250-592-1759) if you need more information.
I am looking forward to hearing from you!
Bendiciones!
Senor Langley