Hey everyone! Thanks for joining us in this blog launch week!
I wanted to give you a quick rundown of how to navigate the blog, so that you can always find the posts that you think are really important, and quickly get around to the information you are looking for!
Vocabulary
Blog- A collection of posts written by one or more authors about a range of topics.
Post- A blog article or entry, usually organized chronologically.
Stickied Post- A post that has been specially marked, which overrides the chronological function of a blog and keeps the post at the top of the page. Usually this is saved for very important information.
Comment- A way for the reader to engage with the author(s), by leaving a response. Facebook comments work in the same way as blog comments.
Tag- A collection of posts by a specific topic. (ie Library, Curriculum, Apps)
Category- A collection of posts by a general topic (ie Office, High School, Elementary, Admin)
Permalink- The permanent URL of the blog post. This will allow you to share the direct article with anyone you want to send it to.
Share- Quick share buttons for the major social media platforms (Facebook, Twitter, Google +, email)
Embedded- Anything that is usually found somewhere else, but is viewable inside the post. Usually this refers to YouTube videos that you can watch directly in the post.
Navigating Our Blog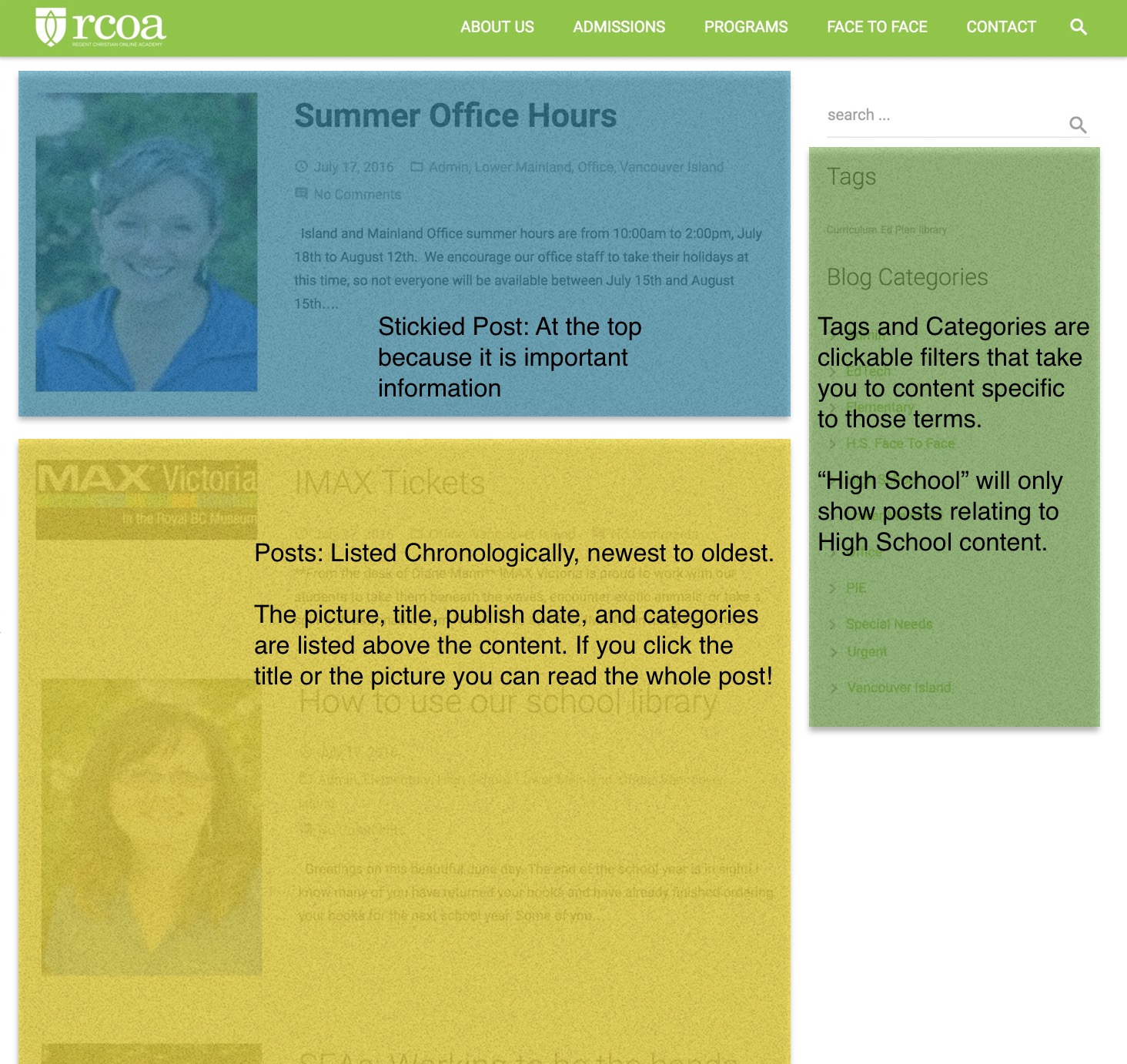 You can use the Tags and Categories to find information that is unique to your interests, or scroll down to read older posts.
Once you have clicked on a post that you find interesting, you will be able to read it, then scroll down and find the share and comment section. The share buttons will allow you to share the direct link of the post to (from left to right) Facebook, Twitter, Google +, linkedin, and Pinterest.
Below that is the person who published the article (not always the writer of the article!).
Below that is the Reply/Comment box. Simply type in your comment, and hit 'Post', the blog manager will get a notification and approve your comment so that everyone can see it. Then will likely answer your question or find someone else who can answer it!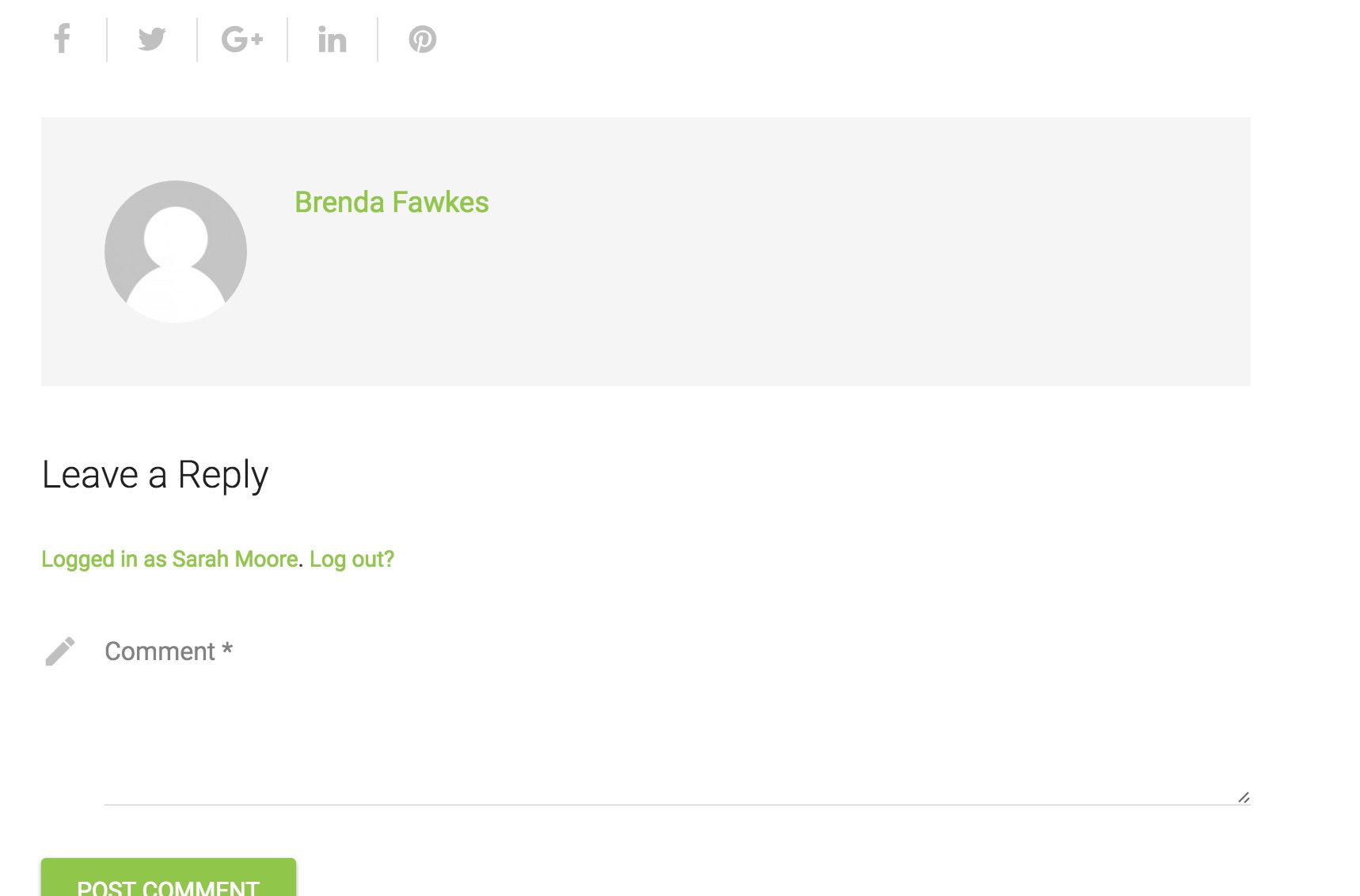 We are really excited for you to be joining our community in this digital way, and look forward to many great conversations with you! If you found this informative (or can think of a question or something I missed!) post a comment below and let me know!