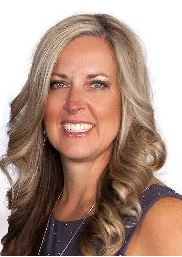 Welcome to the 2018-19 school year.  It is my privilege to walk alongside you on your learning journey this year.
I would like to begin the year by introducing you to the members of our leadership teams.  (If you are visual and like to see faces, you can search for each name on our website under 'About Us' –> our Dedicated Teams or by clicking here.)  It brings me such joy to work with a team of people who pray together to seek God's will for our school.  It is inspiring to see the body of Christ in action as each staff person serves in their area of strength. The Lord has graciously provided RCOA with a gifted and committed team.
Carolyn Langley (Executive Director of Operations) and Brenda Fawkes (Executive Director of Innovations and Program Development) are both founding members of our school and form with me RCOA's Executive Team.  I am continually touched by Carolyn's heart to serve with an eye for detail and a desire to support others in all she does.  Brenda's passion for home education is second to none and her out-of-the-box thinking is one-of-a-kind.   The opportunity to work closely alongside these two is an honour.
Our two directors, Marilyn Smith (Director of Special Education and Learning Services) and Rozlyn Kerr (Director of Best Practices), each bring a high level of commitment to their roles.  Marilyn's compassion for children and families is powerful, making her one of the best special education leaders in the field.  Roz's ability to balance ministry expectations with rich home educating practices is outstanding and I am continuously amazed at how she hears the Lord for best in our educational philosophies.  These two have a strong understanding of 'team' and go the extra mile to ensure RCOA is a school marked by integrity.
We have two associate directors, Sandra Venema (Associate Director of Elementary Education) and Andrew Easson (Associate Director of High School Education & Special Education).  Sandra brings experience as a skilled home educator, along with a heart for home learning families and a dedication to strong educational practices.  Andrew is a gifted Math teacher and a clear thinker who consistently goes above and beyond for families and learners.  Your learners are in very good hands with the consistent and faithful daily oversight that these two bring to our elementary and high school divisions.
We have a team of assistant directors in place to ensure the details are not overlooked.  Kevin Laser's (Community Classes) ability to oversee the operation of our classes is amazing. He is organized, loyal, and ever so kind.   Jackie Kientz (Partners in Education) is detail-orientated and solid in her understanding of home learning.  She has a wonderful sense of educational bests partnered with a team spirit that makes her a blessing in all that she does.  Ruth Friesen (Elementary Special Education) is dependable, consistent, and attuned to the needs of those around her.  Her organizational strengths and love for children that shines in her leadership.  Justin Willie (High School Education) has a heart for Jesus that is evident in all that he does.  He is a proponent of community building and he strives to provide opportunities for teenagers to shine.  Karen Johnson (Resources) has over a decade of experience with RCOA and that translates to a wealth of wisdom in her role as a leader.  She is a skilled communicator who is uber organized and super compassionate.  Margriet Radke (Technology Support) brings a love of problem-solving to her leadership role.  She is hardworking and dedicated to providing clear and supportive mentorship.  We are grateful for the dedication to our school that this group of leaders bring.
We are equally grateful for all of our dedicated office staff, home learning support teachers (HLSTs), high school, partners in education and community class teams (coordinators, teachers, and assistants), and special education and learning services specialists (coordinators and SEAs).   We are grateful for their desire to deliver quality educational opportunities for our learners while participating in a rich career environment based collaboration and team building.
RCOA learners and families – you are in good hands.  We are grateful for the opportunity to support you in your calling to educate at home.  You can trust that we desire to partner with you to provide your children with an excellent education with a priority of nurturing strong faith roots that will carry them into eternity.   Let's make our focus – Jesus and eternity; the beginning and the end, as we walk out the year ahead.   We pray your year ahead is full amazing learning opportunities and relationship building for you and your family and for you and us.
In Christ,
Dennise