Although our office is closed, we will continue to fulfill library orders on a reduced schedule.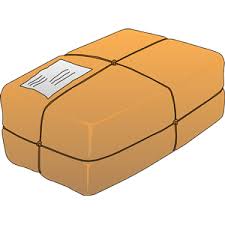 Based on the information provided by the World Health Organization, our staff are taking extra sanitization precautions when packing and unpacking materials. The materials inside the packages you receive from us should be safe to handle as they will have been packaged with appropriate sanitization practices.
Here are some things you can do to reduce the risk of spreading the virus when receiving/shipping resources:
Use gloves when opening packages.
Wash hands with soap and water for 20 seconds before placing materials in packaging to be shipped and after opening packages you receive.
To return items back to us, clean book surfaces and plastic pieces with a disinfectant before packaging for return.
Measure your parcel (length, width, and depth in centimetres) and weigh it (kilograms). Send Vivian (vroberts@rcoa.ca) an email with this information and she will email you a shipping label to tape to the top of your parcel.
Take your parcel to a Canada Post Outlet and place it on the counter. You do not have to wait in line when you have a shipping label on your parcel. It is important to us that you are safe and able to respect social distancing protocols.
If you are finished with your resources and are comfortable visiting the post office, we welcome you to return your library items now.  If you are not comfortable leaving your house at this time, be assured that we understand and will work with you to find a way for you to return them before this school year ends.
We thank you for your understanding and patience as processing and shipping times may be longer than usual for all library materials.