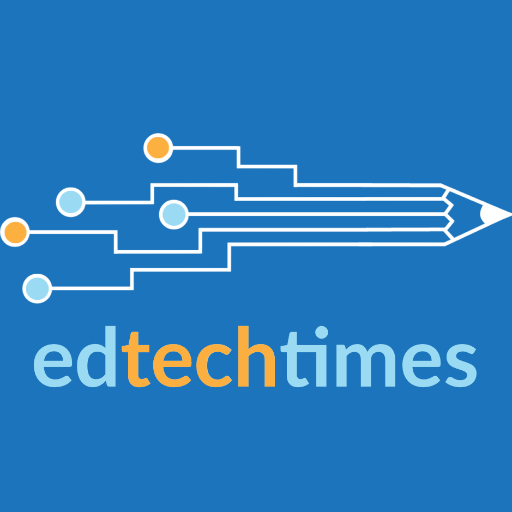 Digital Subscriptions Series: Day 1! BrainPop!
Hello everyone! Welcome to the first in a week long series about the Digital Subscriptions we will have for the 2016-2017 school year. Each day this week I'll feature an article about a different online subscription that we are offering.
Today we're talking BRAINPOP! (and Brainpop Jr.!)
This has been one of the most requested Online Subscriptions for quite a while, and we're proud to say that we are offering it to our whole school free!
So what is BrainPop? It is a collection of articles, videos, games, maps, and other interesting information. The image below shows the main page where you can see different categories to choose from. Every day there is also a feature, today's is about Napoleon Bonaparte.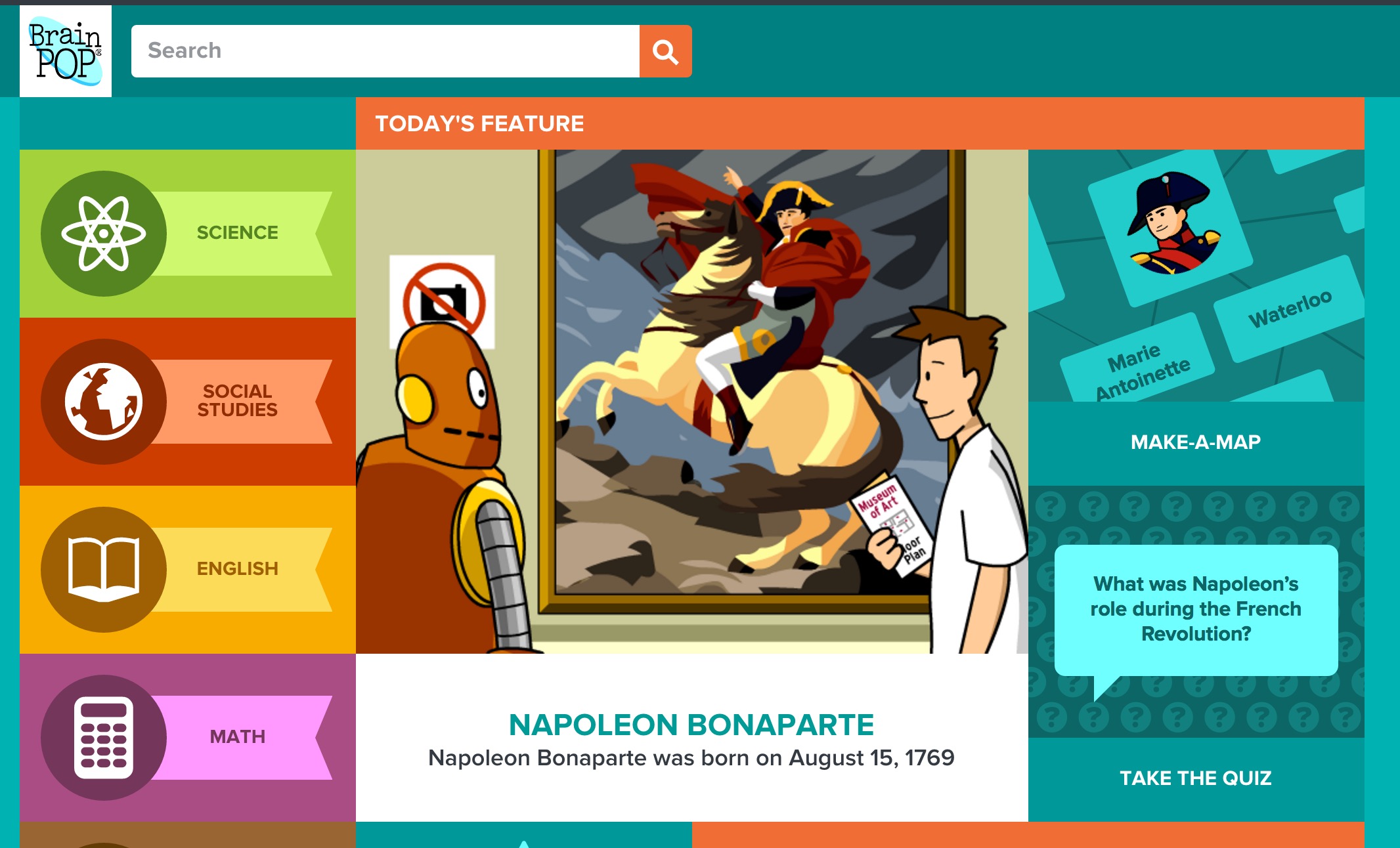 You can click on that feature and learn more about the French leader. You can watch a movie, take a quiz, and if you scroll down, you can find other historical figures that are similar to the Little Corporal.
You can also go to look for something specific to what you're studying! For instance, if you're doing a composer study, you can click  "Arts & Music".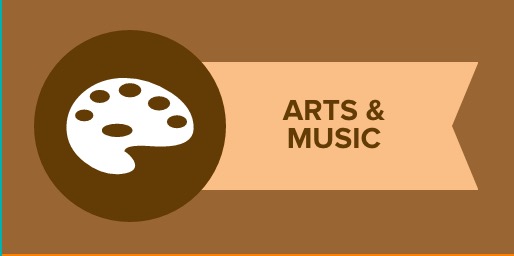 Then choose "Famous Artists & Musicians".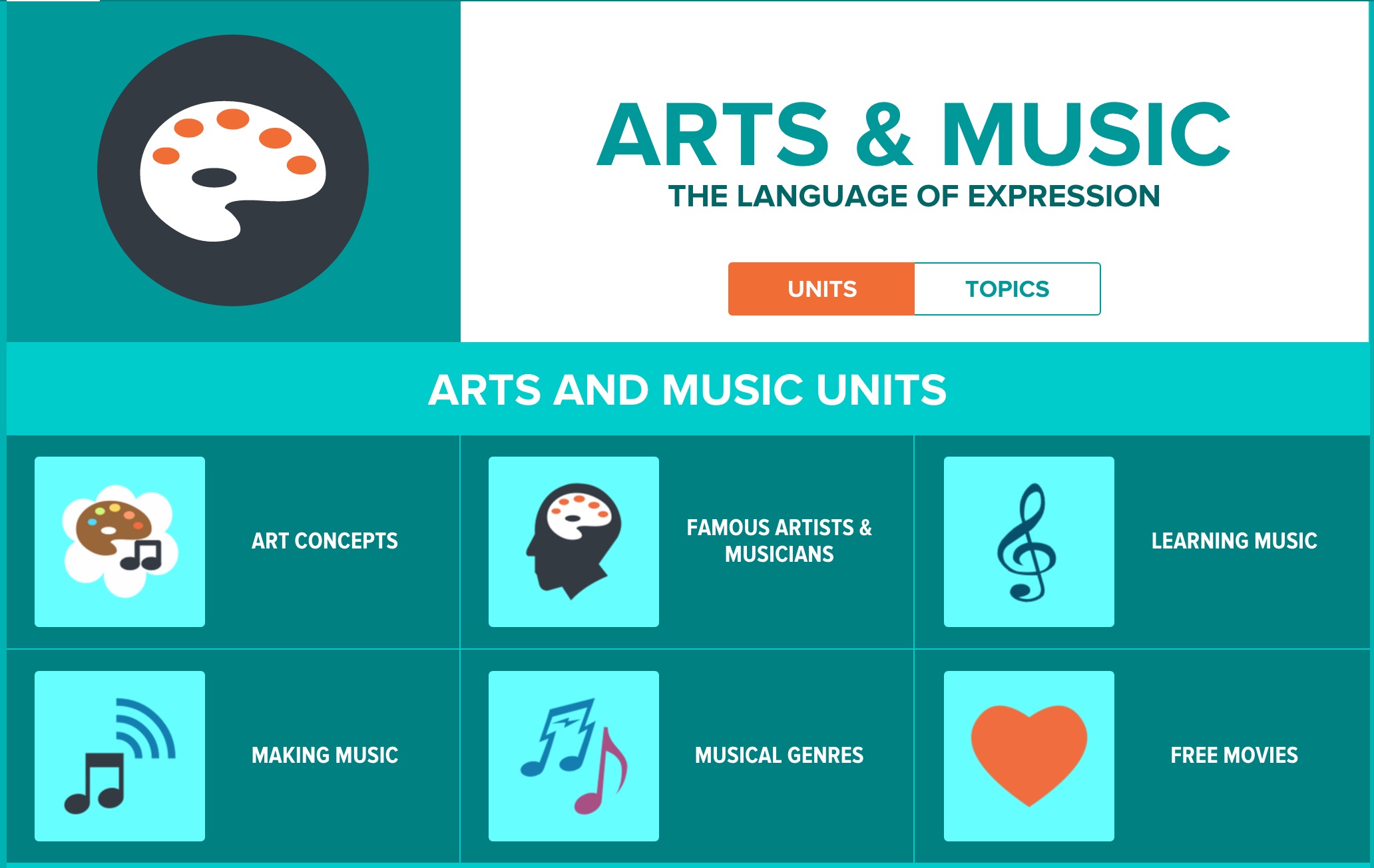 Finally you can click on Mozart, Elvis, or my favorite, Louis Armstrong.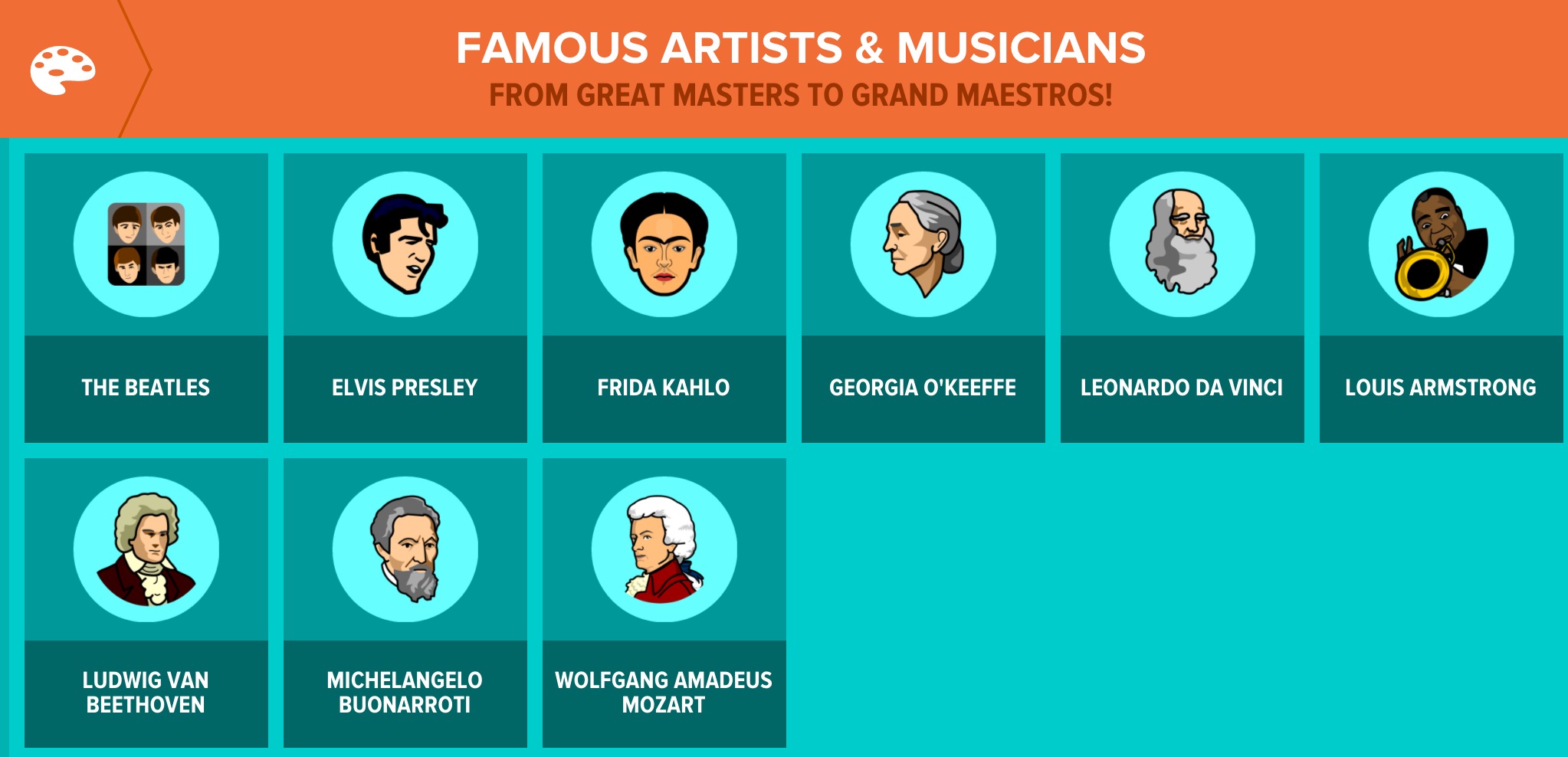 Your students can use BrainPop to explore and learn so much. As the mother of a 7 year old I appreciate that it is a safe environment where she won't be exposed to any inappropriate search responses. I also like that she can explore her own passions and interests, and share what she's learned all on her own.
I also use it on those days when I just need a bit of time to get a chore done, or work with another student. I also like that I can enrich and supplement my curriculum- "Weather? Great let's go find a BrainPop on it!". As a technology enthusiast (i.e. Tech Nerd), I also appreciate that it's teaching my daughter valuable and age appropriate skills in searching, finding good resources, and thinking about what she's learning.
So now you've BrainPopped and want to know how you can share this information with your HLST? Great question! If there is a quiz, you can take a screenshot and upload it to your Fresh Grade account. You could also do a short video of your child talking about what they learned and share that to Fresh Grade. Our hope is that with all of our Digital Subscriptions you will be able to record and get credit for every ounce of learning your child does, and Fresh Grade will help support that.
So how do you get access to BrainPop & BrainPop Jr.? You can order it right here!
**Note: This does NOT count towards your one subscription limit. It is available to all RCOA students.** Thanks to Susan M. for asking!
Do you have any questions or comments? Comment below!