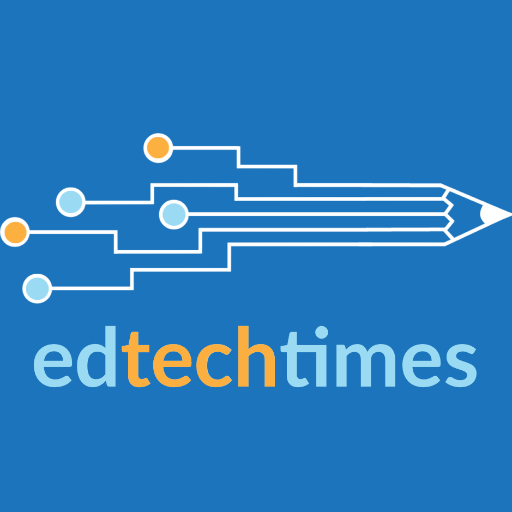 Digital Subscriptions Day 3: EBSCO: the Digital Research Library!
Hello! And we're back. Day 3 is upon us.
Today I am beyond thrilled to release the Digital Research Library that we have custom built for the learners of RCOA!
This is a whole school subscription and is totally free to all enrolled AND registered students. You can sign up right away, but it won't be 'officially available' until Sept 1st!
What is EBSCOHost?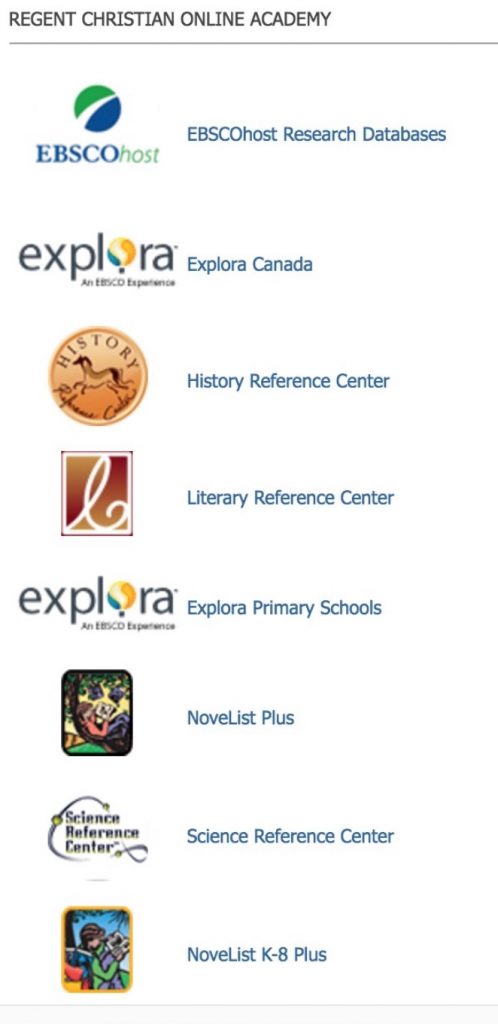 Basically it's a digital research library, in a closed and peer reviewed, vetted place, that isn't going to show ads before videos, and isn't going to return any *ahem* adult content. My hope is that this will give RCOA families some peace and security about allowing their learners to take their first steps online. Building their digital skills with training wheels!
Here is the full list of the EBSCOhost products we will be offering. Scroll down for more info on each!
EBSCOhost Research Databases

A series of databases sorted by content. Importantly, we will have access to the Canadian Reference Center

Canadian Reference Centre combines Canadian magazines, newspapers, newswires and reference books to create the largest collection of regional full text content available to Canadian libraries. This database includes leading Canadian periodicals and international (U.S. and U.K.) periodicals in full text; full text reference books; more than 66,000 full text biographies and an Image Collection of over 502,000 photos, maps and flags. Canadian Reference Centre provides full text for leading Canadian magazines including: Alberta Sweetgrass, Bank of Canada Review, BC Business, Beaver, Benefits Canada, Canadian Business, Canadian Economic Observer, Canadian Geographic, Canadian Living, Canadian Manager, Canadian Social Trends, Chatelaine, Elle Canada, Flare, Food in Canada, Harrowsmith Country Life, Maclean's, Manitoba History, Marketing Magazine, Ontario Out of Doors, Profit and many more. Canadian Reference Centre also provides full text for leading Canadian newspapers & newswires including: Canadian Press, The Guelph Mercury, The Hamilton Spectator, La Presse Canadienne (en Francais), The Record, The Toronto Star, etc. In addition, this database provides full text for leading Canadian reference books including: Canadian Global Almanac, Gage Canadian Dictionary, Gage Canadian Thesaurus, and many more.
ExploraCanada + Explora Primary-

These two products are search engines that meet and engage learners at their level. Visually they are similar to something like BrainPop, organized by subject, interest, person, or event.
Explora Primary features a young learner friendly navigation. Brightly coloured photos and less text engage primary students to learn more about the research they are doing without being condescendingly childish, or too high to comprehend.
Explora Primary is aimed at learners who often still need a parent guiding, reading, and supporting. 
Explora Canada is aimed for learners who are building their individual research skills. It has more words and different topics, more appropriate to the ~7th grade-12th grade group.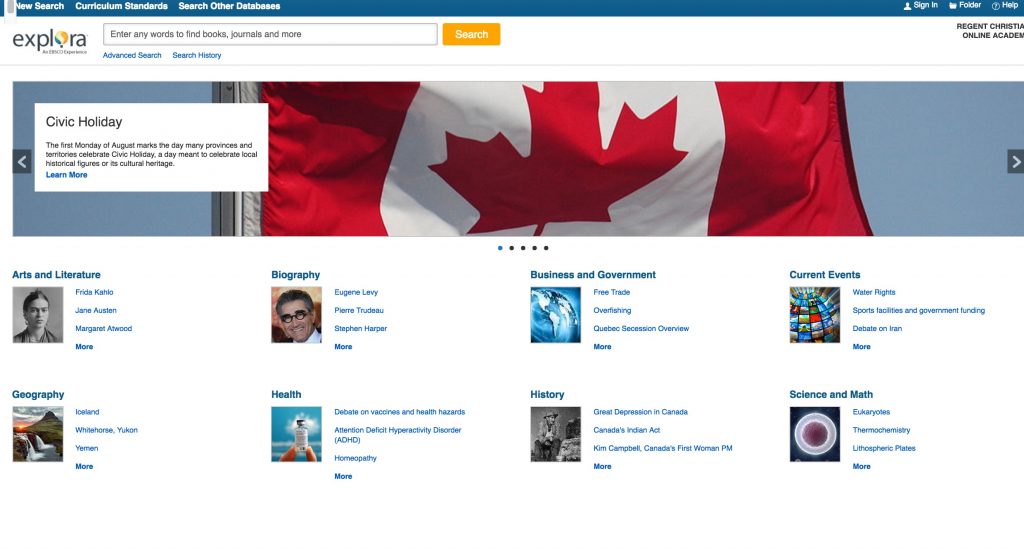 History Reference Center, Literary Reference Center, and Science Reference Center are specific search features that support learning at all levels.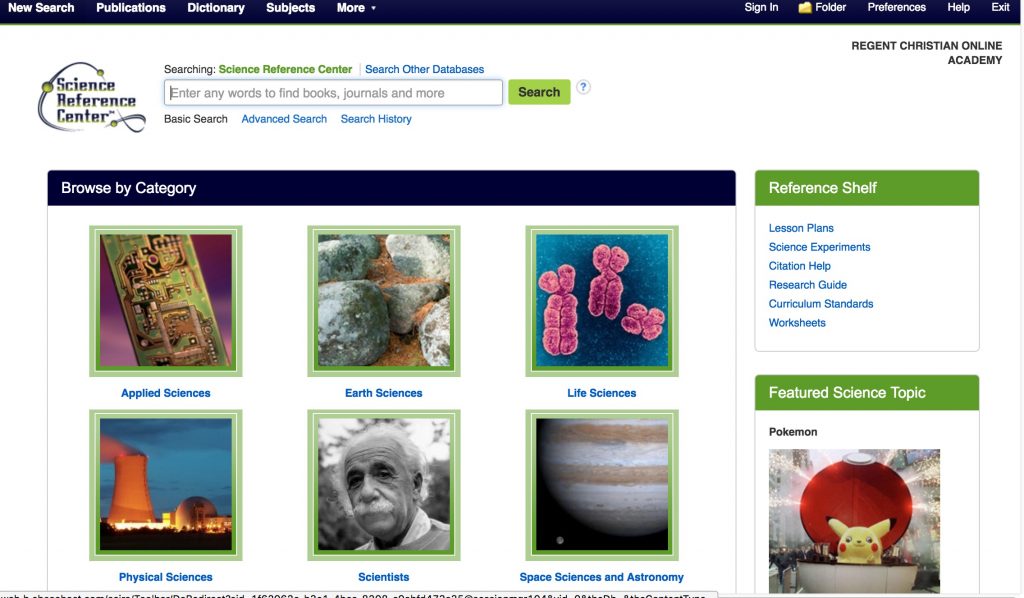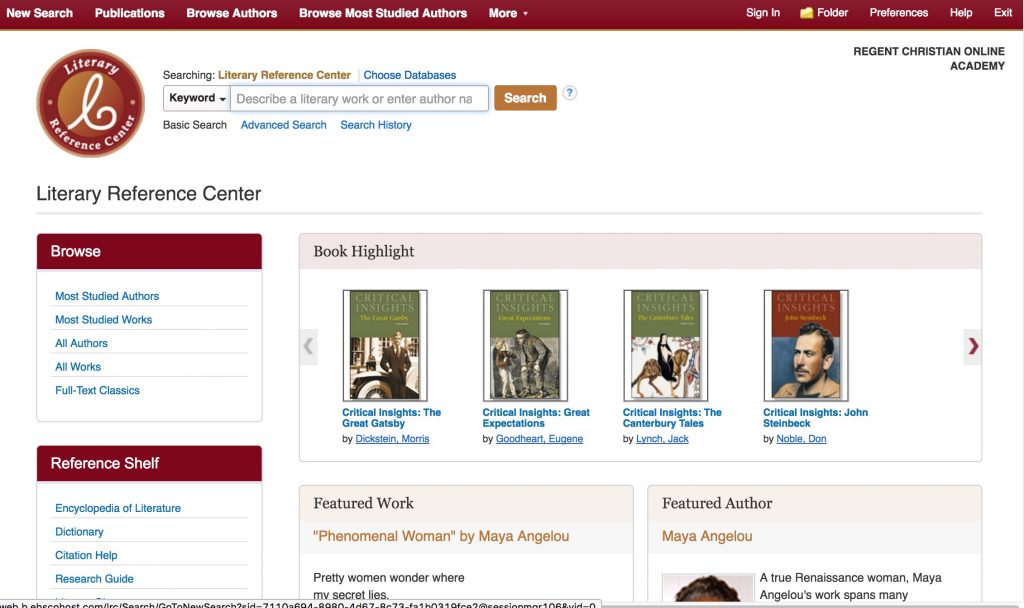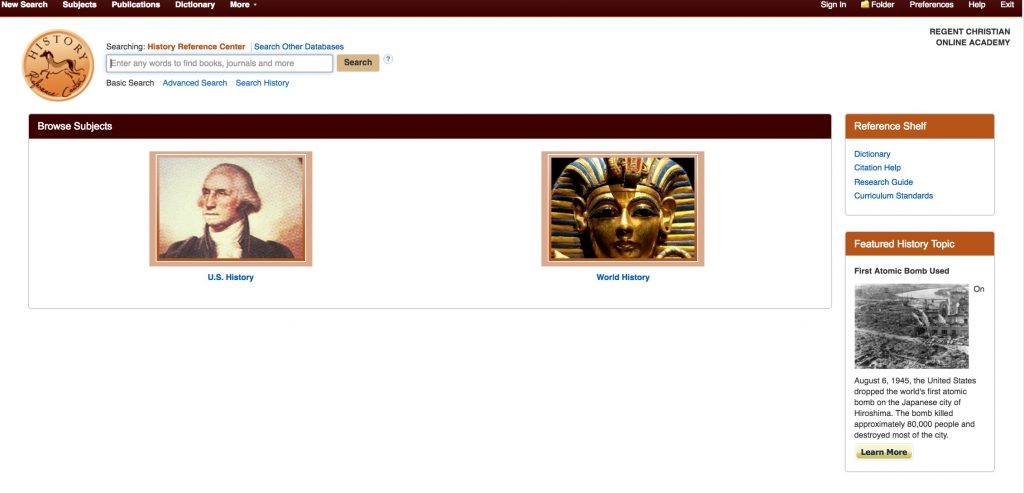 Novelist Plus and Novelist Plus K-8

NoveList Plus has reading recommendations for both fiction and nonfiction, for all ages. NoveList's expertise in books and reading means that you'll always get the best help for finding just the right books.
At least three professional reviews help you decide if a book may be right for your family/learner.
The way that I am most excited to use this is as a way to clear through tons of books to find read alouds, fiction, and non fiction that go with topics we are learning at home! Clouds?  I get a list of books that are a mix of fiction and non fiction. We can have a whole unit on clouds!
The last thing I want to share with you about EBSCO is that while our school will have a singular login, you can create your own account to save information for review, later printing, or sharing! The link below shows how to set that up!
http://support.epnet.com/training/flash_videos/my_ebscohost/myehost.html
RCOA is excited to bring you EBSCOhost. If you have questions or comments, leave them below, or on Facebook!
See you on Day 4! I wonder what I'll unveil? It's a Mystery!
PS: Use our new Free Online Subscription Form right here in the blog!