By Kim Ceriko, High School Teacher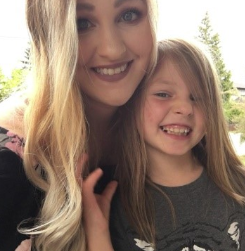 We have been hard at work updating and creating new courses to align with the new curriculum in BC.  We look forward to developing more options for our leaners in the areas of trades and technology.  Cosmetology 12 is a new Board Authorized Approved (or BAA) course that is designed to guide you in a deeper understanding of your inherent beauty as a beloved child of God so that you can impart this truth to others through the applications of Cosmetology.  Sign up for this course in OTIS if you would like to add it to your course list.
Cosmetology 12 is a mixture between a Career Education course, a Fine Arts course, and a Sociology course.   By the end of the course you will understand that: 
Areas of passion can lead to career opportunities.

 

Refining artistic expression requires perseverance, resilience, and risk taking.

 

Professionalism is paramount to success in the workforce and evangelism.

 

Other cultures have unique ideas of beauty and historical and cultural uses of makeup.

 

The Bible teaches God's plan for inner and physical beauty and cautions against vanity.

 
We offered a Cosmetology workshop on the island this month.  Here are some things the participants shared about their time learning the art of make-up application: 
"Mrs. Ceriko helped me to learn some techniques and challenged me to experiment with things I previously didn't really have the courage to try. Some of the things I did that I was previously uncomfortable with were: countering my nose, dramatic eyeshadow, and darker eyebrows." 
"The workshop, though it was short, gave me more confidence in my makeup abilities."
"Last year I completed the Esthetics 10 course [and I appreciate that I can] take Cosmetology 12 as one of the three required grade 12 electives because it is a whole new course with whole new challenges." 
 If you have a keen interest in or a passion for makeup artistry, this course may be for you.  Contact me at kceriko@rcoa.ca if you have questions or would like to know more.