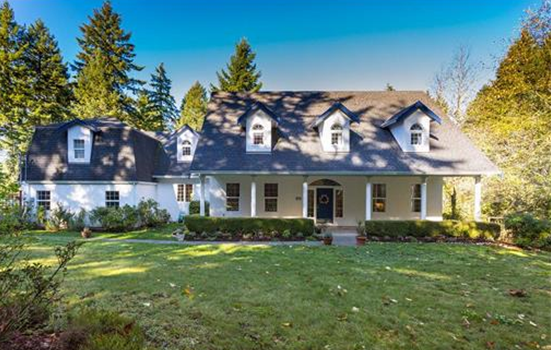 Changes,coming round the bend…. for the Langleys
Dear RCOA Families,
Many of you may remember this great song (Folsom Prison Blues) by Johnny Cash…except he was singing about a train that reminded him he was stuck in prison.
Carolyn and I would like to share with you all some changes "coming round the bend" happening in our lives, especially mine, that are really exciting. And, it has something to do with this lovely Cape Cod home.
You may have heard some rumors about retirement plans for me. They may, in fact, be true!
I have been meeting with our Board and our Admin Team over the last 5-6 months and will be officially retiring at the end of the academic year 2017/2018. So, I have slightly over one more year to serve the families of RCOA in the capacity of principal.
As a matter of fact, it will be slightly less than that, as Dennise (that is Dennise Croswell) will be taking over the reins as principal during the last semester of the 2017/18 school year. She will be supported and will continue to work with Carolyn and Brenda as an Executive Team.
I will probably transition to serving RCOA on the RCA Board so I will continue to be involved in the affairs of RCA/RCOA.
I will share much more later but I am excited about these changes and am looking forward to the next adventure in our lives, which will be partly to begin a B & B business with Carolyn in a new home we have just purchased. We have always wanted to do this, and now we can! As you can see from the picture above, this is a lovely home in the Coles Bay area just past Brentwood just north of Victoria. Carolyn and I hope to work at some renovations over the next few months and then begin inviting guests into our home. As previously stated, I will continue with the school for a bit of time, yet, but we'll begin this new "venture" over the next year. I should be kept pretty busy as there is 1.7 acres to take care of!!
Dennise and her team will do an excellent job, with your support. My sense of how this "transition" happens is much like a relay race. I have the baton, but am in the process of passing it off securely so that Dennise and her team can build upon the foundation of what God has done at RCOA and they can run their unique leg of the race to the Glory of God.
I am sure of a few things:
God has been the Lord over RCOA. It was His idea and He has blessed abundantly.
I am looking forward to these changes. This is a very exciting time for Carolyn and me.
Dennise and her team will guide the school wonderfully. They listen, are innovative and are filled with Integrity.
Many, many blessings
Mark