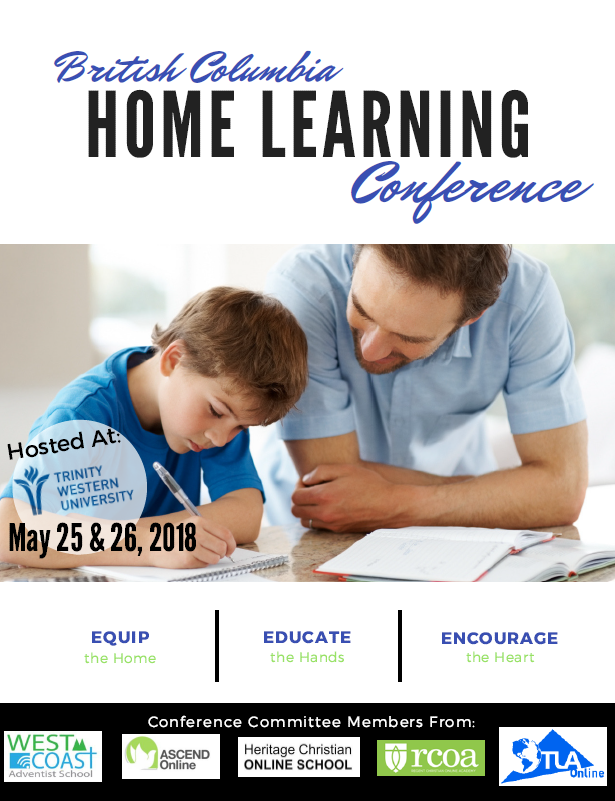 BC Home Learning Conference at TWU – This WEEK
Have you registered for the Lower Mainland Christian Home Learning Conference yet? Join us at Trinity Western University in Langley on Friday, May 25th from 12-5 pm and Saturday, May 26th from 9-6 pm. This is a unique opportunity for you to look over curriculum, listen to great speakers, and chat with RCOA staff.  It will be a great place to check out some vendors and to purchase items that you need for the new school year.
For vendor and speaker information, check out the conference website!  The cost for this event is $10 for both days with free parking passes emailed to those who pre-register by 2pm today! $15 at the door plus parking fees of $7.50 per day.  Come join us!  It will be worth it.  For further details or questions email bchlc@rcoa.ca.