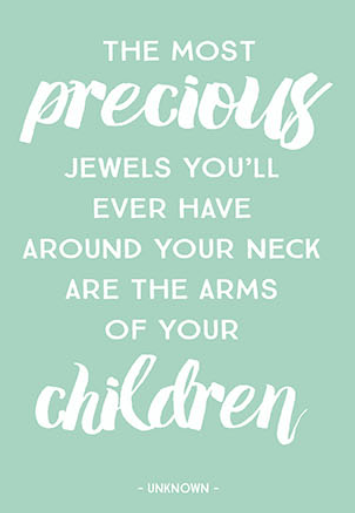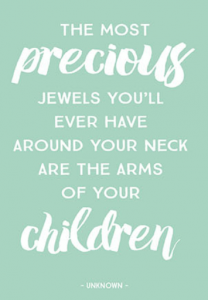 What an incredible gift our children are to us!  As I prepared my heart to write this article, the Lord reminded me to be grateful for these little and not so little beings.  If you are at all like me (hoping at least some of you are!),  there are days when the 'grind' of life gets in the way of seeing the true value that children are in our lives.   David writes in Psalm 127:3 that Children are a gift from the Lord; they are a reward from him. Let's take a moment to let that sink in.  Children are a reward to us from the God of the universe.
Being a mom of littles was a big challenge for me.  Sleep deprived and so dedicated to the needs of those little beings had me feeling quite unworthy of the mom title.  Exhausted, unkempt and deflated, I often felt the task not overly rewarding.  You know those days, right?  They are far and few between for me now as the pressure to be all my littles (ages 8, 10 and 13 … where does the time go?!) need has lessened.  The Lord gave me the peace to know I don't need to put that kind of pressure of myself.  I will never forget the night.  I was awake again and nursing – again. I picked up my devotional and read, "You are chosen by God to be your child's mother.  God doesn't make mistakes."   Thank you, Lord, for this.  You gave me the children You did because You knew those very children needed me… with all of my imperfections as a mom.  I have since cherished that message from Him often.  I pray you know that very message is for you as well.  You are just the parent your children need you to be.  God doesn't make mistakes.
As you go into the home stretch of schooling at home in 2017/18, allow yourself time to dig into the messages God has for you.   He will give you the energy, the wisdom, the sense of humour! and the peace  you need to walk out each day as the very mom that your kids need.  I recommend that you find a devotional that you can place on the back of your toilet (LOL…yes sometimes that is the only minute we have uninterrupted and sometimes not even then!  I get it!).  I have enjoyed this little gem over the years:  Hugs Daily Inspirations for Moms.  Within it, you will find short, easy to read notes of encouragement, 365 days of year.
As you enter the Easter Weekend/Passover Season, I pray you are reminded of just how much value you have in Christ Jesus. Be encouraged.  God doesn't make mistakes.  He is a Good, Good Father.   All of the time.